Director's Biography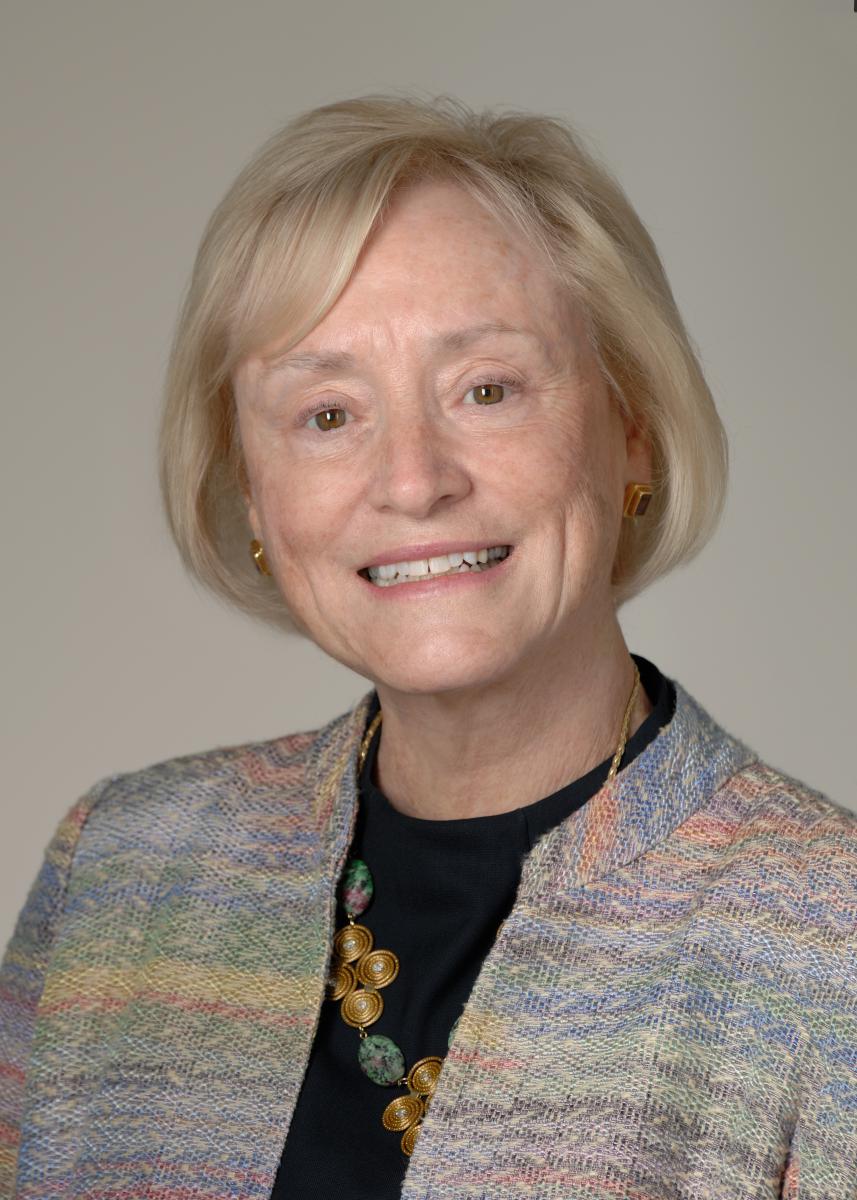 Maureen M. Goodenow, Ph.D. 
NIH Associate Director for AIDS Research and
Director of the NIH Office of AIDS Research
Maureen M. Goodenow, Ph.D., was appointed Associate Director for AIDS Research at the National Institutes of Health (NIH) and Director of the NIH Office of AIDS Research (OAR) in 2016. In this role, Dr. Goodenow leads the OAR in coordinating the HIV/AIDS research agenda across the NIH. Dr. Goodenow also is Chief of the Molecular HIV Host Interactions Laboratory at NIH.
Before her tenure at OAR, Dr. Goodenow was involved in international AIDS efforts as the Acting Director of the Office for Research and Science within the U.S. Department of State, Office of the U.S. Global AIDS Coordinator and Office of Global Health Diplomacy. She oversaw combination prevention trials funded by the U.S. President's Emergency Plan for AIDS Relief (PEPFAR), an initiative to address the global HIV/AIDS crisis. Dr. Goodenow was the 2012 recipient of the prestigious Jefferson Science Fellowship at the State Department, where she served as senior science advisor in the Office of Economic Policy's Bureau of East Asian and Pacific Affairs.
Dr. Goodenow previously served on multiple NIH advisory committees, including the AIDS Research Advisory Committee for the Division of AIDS at the National Institute of Allergy and Infectious Diseases and an OAR planning committee for the NIH Strategic Plan for HIV and HIV-Related Research.
Prior to her government service, Dr. Goodenow was a professor of pathology, immunology, and laboratory medicine at the University of Florida, Gainesville, where she held the Stephany W. Holloway University Endowed Chair for AIDS Research. She also was the Director of the Center for Research in Pediatric Immune Deficiency Diseases, where she led a research program in HIV pathogenesis, genetic diversity, host-virus interactions at the molecular level, and the role of recreational marijuana in HIV-associated inflammation in youth with HIV.
Dr. Goodenow is the recipient of the Gertrude and Herman Silver 24th Annual Lecture Award and the Wistar Institute's Jonathan Lax Memorial Award.
Originally from New York City, Dr. Goodenow received her undergraduate degree in biology from Fordham University and her Ph.D. in molecular genetics from the Albert Einstein College of Medicine. Following a postdoctoral fellowship in molecular oncology at the Sloan Kettering Institute, Dr. Goodenow was a visiting scientist at the Pasteur Institute in Paris, where she began her study of HIV.
Dr. Goodenow continues to invest in the next generation of scientists and has trained more than 50 doctoral and postdoctoral fellows. A respected, peer-reviewed author, Dr. Goodenow has published more than 100 articles and book chapters, in addition to serving as a reviewer for more than 10 journals.
This page last reviewed on August 20, 2019