Welcome to OAR
The Office of AIDS Research (OAR) coordinates HIV/AIDS research across the National Institutes of Health (NIH). The NIH provides the largest public investment in HIV/AIDS research globally.
As HIV crosses nearly every area of medicine and scientific investigation, the response to the HIV pandemic requires a multi-Institute, multidisciplinary, global research program. OAR provides scientific coordination and management of this research program.
OAR Spotlight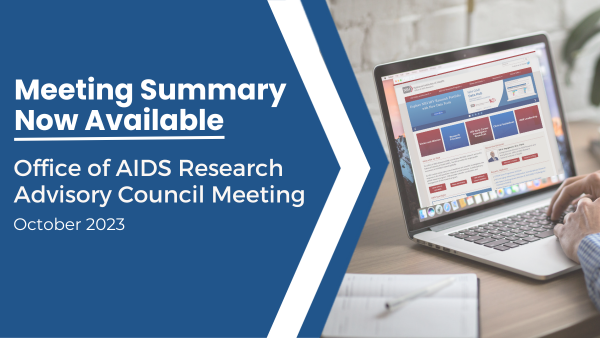 The 64th meeting of the OARAC featured an update from OAR on how health disparities are shaping the NIH HIV research program, partner presentations, and a panel highlighting NIH perspectives on the role of syndemic models in HIV health disparities research.
This page last reviewed on September 19, 2023