Early Career Investigator Resources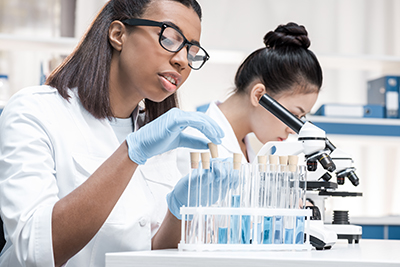 The National Institutes of Health (NIH) Office of AIDS Research (OAR) coordinates HIV/AIDS research across NIH. The NIH provides the largest public investment in HIV/AIDS research globally. NIH OAR supports and promotes diversity to advance research and enhance innovation to end the HIV pandemic. As stated in the NIH Strategic Plan for HIV and HIV-Related Research, Goal 4 is to "build human resource and infrastructure capacity to enhance sustainability of HIV research discovery and the implementation of findings by a diverse and multidisciplinary workforce."
To advance these goals, NIH OAR conducted multiple stakeholder events and gathered comprehensive input (2020 OAR Stakeholder Outreach Report and 2021 OAR Stakeholder Outreach Report) on how to improve outreach to the next generation of HIV investigators and effectively address training and capacity-building programs. In response to the significant input received, NIH OAR developed an HIV early career investigator page to centralize relevant information for investigators and provide easy access to grant opportunities, basic information, and other resources, such as training and capacity building programs.
HIV Funding Opportunities
This list of Funding Opportunity Announcements (FOAs) may include HIV/AIDS receipt dates. Please note that some FOAs allow HIV/AIDS applications but they may have specific requests such as all AIMS should be related to HIV research. Contact the Program Officer indicated in the individual funding opportunity to request further details.
This page last reviewed on November 2, 2023