World AIDS Day 2021 Participant Biographies
NIH World AIDS Day 2021
The Role of Research in the National HIV/AIDS Strategy
Participant Biographies
Opening Remarks
Congresswoman Barbara Lee, Co-Founder & Co-Chair, Congressional HIV/AIDS Caucus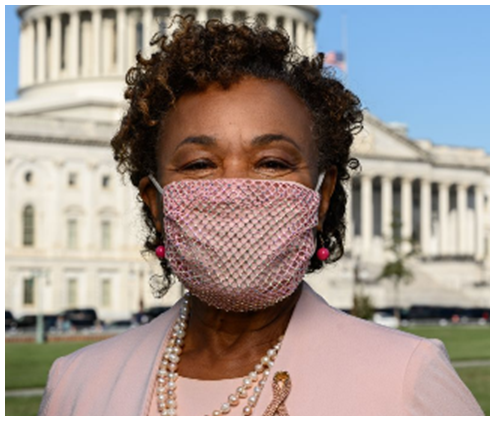 In 1998, Congresswoman Barbara Lee was elected to serve California's 9th congressional district (now the 13th) in a special election. Since her time in the California legislature, Congresswoman Lee has been a fierce advocate for ending HIV and ensuring an AIDS-free generation. Since entering Congress, she has authored or co-authored every major piece of HIV/AIDS legislation including the legislative frameworks for the President's Emergency Plan for AIDS Relief (PEPFAR) and the Global Fund to Fight AIDS, Tuberculosis and Malaria. Congresswoman Lee's legislation establishing a USAID special advisor for orphans and vulnerable children was enacted into law in 2009. In 2011, Congresswoman Lee formed the bipartisan and bicameral Congressional HIV/AIDS Caucus, which she co-chairs.
Harold Phillips, MRP, Director, Office of National AIDS Policy, Domestic Policy Council, Executive Office of the President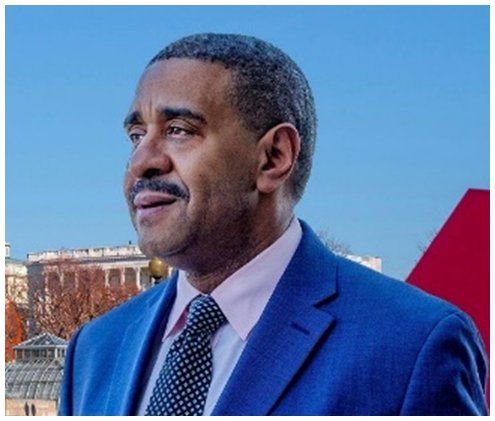 Mr. Harold Phillips serves as the Director of the White House Office of National AIDS Policy. He previously served as the Senior HIV Advisor and Chief Operating Officer of the Ending the HIV Epidemic (EHE) initiative in the Office of Infectious Disease and HIV/AIDS Policy (OIDP) at the U.S. Department of Health and Human Services. His work in the field of HIV/AIDS spans more than 20 years and includes past positions in both the federal government and in the community. Prior to joining OIDP, Mr. Phillips served as the Director of the Office of HIV/AIDS Training and Capacity Development at the Health Resources and Service Administration's HIV/AIDS Bureau, where he had previously served as Deputy Director of the Ryan White HIV/AIDS Program (RWHAP) Part B and AIDS Drug Assistance Programs (ADAP). In addition to working with RWHAP recipients, planning councils, providers, and patients, he previously worked at NMAC (formerly the National Minority AIDS Council). Mr. Phillips also served on the CDC/HRSA Advisory Committee on HIV, Viral Hepatitis and STD Prevention and Treatment (CHAC) from 2003–2010. He has a Master of Urban and Regional Planning degree from the University of North Carolina at Chapel Hill and an undergraduate degree from Kalamazoo College in Michigan. (
Photo by Keith Mumma/Kalamazoo College
)
Maureen M. Goodenow, PhD, Associate Director for AIDS Research and Director, Office of AIDS Research, NIH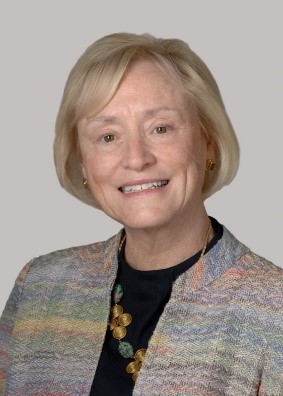 Dr. Goodenow was appointed Associate Director for AIDS Research at the National Institutes of Health (NIH) and Director of the NIH Office of AIDS Research (OAR) in 2016. She leads the OAR in coordinating the NIH HIV/AIDS research agenda to end the HIV pandemic and improve the health of people with HIV. In addition, she is Chief of the Molecular HIV Host Interactions Laboratory at the NIH. Dr. Goodenow previously served as the Acting Director of the Office for Research and Science within the U.S. Department of State, Office of the U.S. Global AIDS Coordinator and Office of Global Health Diplomacy from 2015 to 2016. As a Senior Science Advisor in the Office of Economic Policy's Bureau of East Asian and Pacific Affairs she received the prestigious Jefferson Science Fellowship in 2012. Dr. Goodenow is also a recipient of the 2019 Esperanza (Hope) award from the Latino Commission on AIDS, for dedication to stemming the tide of HIV and AIDS. Prior to government service, Dr. Goodenow was a Professor of Pathology, Immunology, and Laboratory Medicine at the University of Florida, Gainesville, where she held the Stephany W. Holloway University Endowed Chair for AIDS Research. Furthermore, she was the Director of the Center for Research in Pediatric Immune Deficiency Diseases.
Panel Discussion and Public Q&A
Moderator: Wafaa El-Sadr, MD, MPH, MPA, Columbia University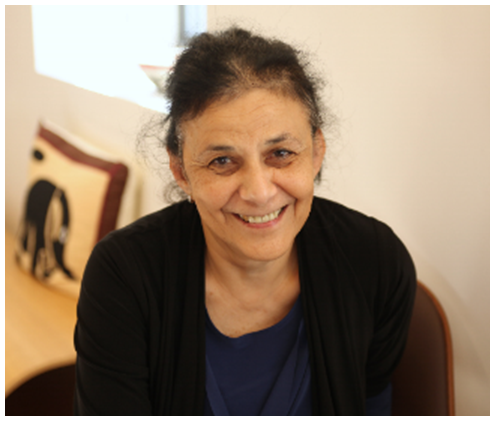 Dr. El-Sadr is University Professor of Epidemiology and Medicine, Director of ICAP at Columbia University, Director of Columbia World Projects and the Mathilde Krim-amfAR Professor of Global Health at the Columbia Mailman School of Public Health. Her work through ICAP in more than 30 countries around the world integrates research, education, training and program design, implementation, scale-up and evaluation. It aims to address major public health challenges through partnership, innovation and collaboration. ICAP has longstanding history of work in New York City with two community research sites in Harlem and the Bronx. The focus on the work has expanded over the years to include the breadth of health challenges around the world and most recently to addressing the COVID-19 pandemic. Dr. El-Sadr is also a principal investigator of the NIH-funded HIV Prevention Trials Network (HPTN).
Dr. El-Sadr received her medical degree from Cairo University in Egypt, a master's degree in public health (Epidemiology) from Columbia Mailman School of Public Health and a master's degree in public administration from the Harvard University Kennedy School of Government. She was named a McArthur fellow in 2008, is a member of the National Academy of Medicine in 2009, a fellow of the African Academy of Sciences in 2018 and a member of the Council for Foreign Relations in 2021.
Rahima Benhabbour, MSc, PhD, University of North Carolina Chapel Hill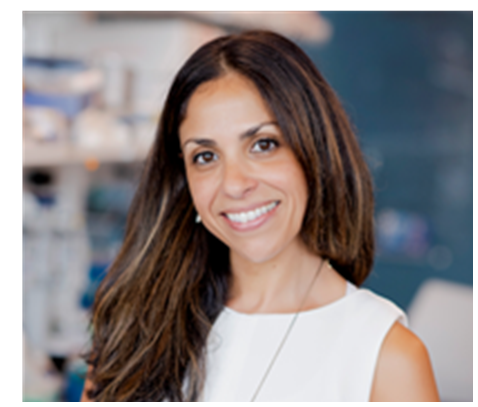 Dr. Benhabbour received a BS in polymer engineering from the Algerian Petroleum Institute (IAP, Algeria), a Master of Science in medicinal organic chemistry at the University of Minnesota Duluth (UMD), and a PhD in organic/polymer chemistry at McMaster University (Canada). She is currently an Assistant Professor at the UNC_NCSU Joint Department of Biomedical Engineering with a secondary appointment in the Eshelman School of Pharmacy. Dr. Benhabbour is inventor in one issued patent and 6 patent applications and has received multiple awards including the Young Investigator Award (CRS TMD FG), a David Sokal Innovation Award (MCI), a KL2 Award, and Eshelman Institute for Innovation (EII) Awards. Dr. Benhabbour is also Founder and Director of Anelleo, Inc. (AnelleO,) a UNC spinoff company using an innovative 3D printed intravaginal ring platform technology for unmet women's health indications and as a next generation MPT. For her role as an entrepreneur, she has received multiple awards including the Chancellor's Faculty Entrepreneurship Award, University's Technology Nominee for the J&J WiSTEM2D competition, and NIH SEED Program Award (AnelleO).
Gina Brown, RSW, Southern AIDS Coalition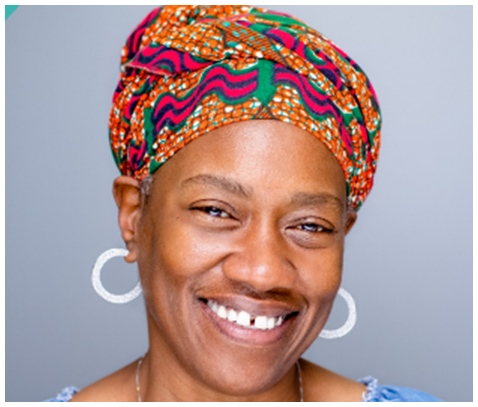 Gina Brown is the director of Strategic Partnerships and Community Engagement (SPaCE) with Southern AIDS Coalition. She has worked in the field of HIV for 19 years and has been living with HIV for 27 years. Gina graduated Magna Cum Laude from Southern University at New Orleans, with a Bachelor of Social Work and a minor in History in 2011. She received her master's degree in social work in 2012. Gina is a former member of the Presidential Advisory Council on HIV/AIDS (PACHA). Gina has served on numerous boards and committees. She currently serves on The Well Project Community Advisory Board as CAB Chair. Gina is a Public Speaker and Community Advocate. She has appeared in many magazines and publications. Gina is an Ambassador for the Greater than AIDS Initiative, appearing in the Women, HIV, and Intimate Partner Violence video. Gina truly believes in service work and has made it her life's mission to help the broader community gain a higher level of health literacy.
Luis Montaner, DVM, MSc, DPhil, The Wistar Institute, BEAT-HIV Collaboratory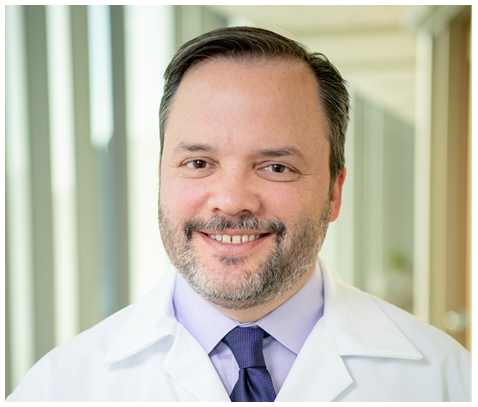 Dr. Montaner is vice president for Scientific Operations and Herbert Kean, MD Family Professor at The Wistar Institute. He is program leader for HIV Research and leads the BEAT-HIV Martin Delaney Collaboratory program focused on cure-directed research (beathiv.org) and serves on the board Philadelphia FIGHT, the city's largest FQHC serving people living with HIV. Dr. Montaner's research program centers on innate immune responses, immune reconstitution in HIV-1 infection, and macrophage biology in cancer microenvironments. Using laboratory models of infection or cancer and working with patients, the Lab explores ways to boost natural function of the immune system to combat infection or cancer. Dr. Montaner is editor-in-chief of the Journal of Leukocyte Biology. He is a member of the Penn CFAR. Originally from Puerto Rico, he obtained his D.V.M. from Kansas State University in 1989 and D. Phil. from the University of Oxford in 1995.
LaRon E. Nelson, PhD, RN, FNP, FNAP, FNYAM, FAAN, Yale School of Nursing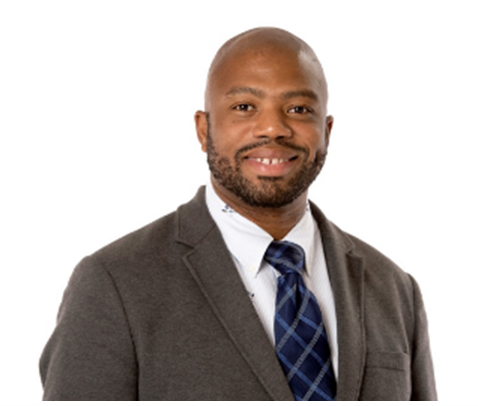 Dr. Nelson is the Independence Foundation Associate Professor of Nursing and Associate Dean of Global Affairs and Planetary Health at Yale University. His work focuses on reducing racial disparities in HIV incidence, treatment, and viral suppression in Black communities. Currently, he is the protocol co-chair for HPTN 096—a community-randomized controlled trial testing the efficacy of a multi-level intervention to increasing rates of pre-exposure prophylaxis uptake, and HIV viral suppression among Black MSM in 16 communities across the southern United States. He is also leading an NIH-funded RCT in Ghana evaluating the effect of multi-level intersectional stigma-reduction on HIV testing among MSM. He is a Fellow in the American Academy of Nursing and the New York Academy of Medicine and has been honored with the Excellence in HIV Prevention Award by the Association of Nurses in AIDS Care and the President's Trailblazer Award by the National Black Nurses Association.
Kathleen E. Squires, MD, Merck & Co.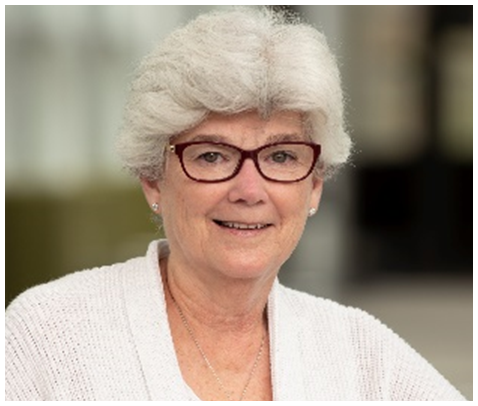 Kathleen E. Squires, MD is an Executive Director in Global Clinical Research, Merck Research Labs and Professor of Medicine, Sidney Kimmel Medical College, Jefferson University. Prior to joining Merck & Co. in August 2017, she was the Havens Professor of Infectious Diseases and Director of the ID Division, Thomas Jefferson University Hospitals and Medical Director, Strategic Clinical Programs and Infectious Disease Population Health, Jefferson Health System. She has extensive experience in the treatment of HIV-infected patients as well as in clinical research.
Blanton S. Tolbert, PhD, Case Western University School of Medicine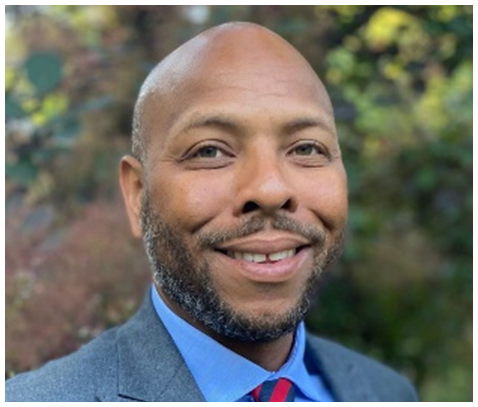 Dr. Tolbert is the Rudolph and Susan Rense Professor of Chemistry at Case Western Reserve University (CWRU). He is also a member of the Center for RNA Science and Therapeutics and the Case Comprehensive Cancer Center (Case CCC). Dr. Tolbert is the Inaugural Vice Dean of Diversity, Equity and Inclusive Excellence at the CWRU School of Medicine and the Associate Director of DEI at Case CCC. He leads a diverse research group that studies biochemical mechanisms by which RNA and Retroviruses replicate within the cellular environment. His group leverages their understanding of the molecular biology of these viruses to identify novel targets for therapeutic intervention. Dr. Tolbert is the principal investigator on several NIH grants including the Nuclear Gene Expression Project of the U54 Center for HIV RNA Studies. Dr. Tolbert is the acting Chairperson of the NIH Office of AIDS Research Advisory Council. He is also a member of the NIH HVCD study section and the Burroughs Wellcome Fund Postdoctoral Enrichment Program (PDEP) Advisory Board. He is on the Editorial Boards of the Journal of Biological Chemistry and Microbiology and Molecular Biology Reviews.
Closing Remarks
RADM Timothy H. Holtz, MD, MPH, FACP, FACPM, Deputy Director, Office of AIDS Research, NIH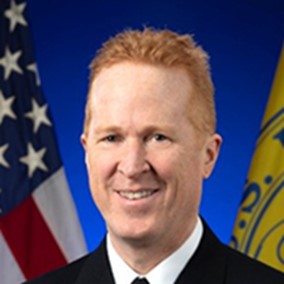 Dr. Holtz was appointed Deputy Director of the Office of AIDS Research (OAR) at the National Institutes of Health (NIH) in June 2019. As Deputy Director, Dr. Holtz provides scientific leadership including policy development and program management for the NIH HIV research program. He works with the OAR Director to coordinate the NIH HIV/AIDS research agenda; directs the development of the scientific components of the NIH Strategic Plan for AIDS and AIDS-Related Research; participates in and convenes expert panels; and coordinates the development of the $3 billion NIH HIV research budget.
Event Emcee
Elisabet ("Lis") Caler, PhD, Office of AIDS Research, NIH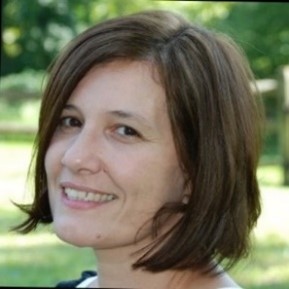 Dr. Caler joined the NIH OAR as a health scientist administrator in September 2019. Before joining OAR Lis served as a Program Director in the Heart, Lung and Blood Institute, Division of Lung Diseases where led the Lung Response to Pulmonary Infections, Microbiome, AIDS and Tuberculosis area, focusing on cellular and molecular lung responses to HIV, tuberculosis (TB), and non-TB mycobacterial infection, as well as other and viral, bacterial and fungal pathogens that cause pneumonia.
This page last reviewed on September 15, 2022