World AIDS Day 2020 Participant Biographies
NIH World AIDS Day 2020

Science and Community: Working Together to Prepare for the Unexpected
Building the capacity of current and future generations of HIV researchers and advocates.
Participant Biographies
Maureen M. Goodenow, Ph.D., Office of AIDS Research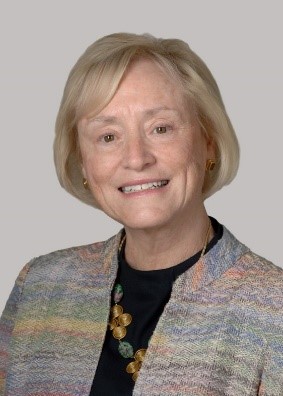 Dr. Goodenow was appointed Associate Director for AIDS Research at the National Institutes of Health (NIH) and Director of the NIH Office of AIDS Research (OAR) in 2016. She leads the OAR in coordinating the NIH HIV/AIDS research agenda to end the HIV pandemic and improve the health of people with HIV. In addition, she is Chief of the Molecular HIV Host Interactions Laboratory at the NIH. Dr. Goodenow previously served as the Acting Director of the Office for Research and Science within the U.S. Department of State, Office of the U.S. Global AIDS Coordinator and Office of Global Health Diplomacy from 2015 to 2016. As a Senior Science Advisor in the Office of Economic Policy's Bureau of East Asian and Pacific Affairs she received the prestigious Jefferson Science Fellowship in 2012. Dr. Goodenow is also a recipient of the 2019 Esperanza (Hope) award from the Latino Commission on AIDS, for dedication to stemming the tide of HIV and AIDS. Prior to government service, Dr. Goodenow was a Professor of Pathology, Immunology, and Laboratory Medicine at the University of Florida, Gainesville, where she held the Stephany W. Holloway University Endowed Chair for AIDS Research. Furthermore, she was the Director of the Center for Research in Pediatric Immune Deficiency Diseases.
RADM Timothy Holtz, M.D., M.P.H., FACP, FACPM, Office of AIDS Research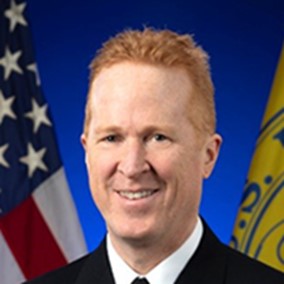 Dr. Holtz was appointed Deputy Director of the Office of AIDS Research (OAR) at the National Institutes of Health (NIH) in June 2019. As Deputy Director, Dr. Holtz provides scientific leadership including policy development and program management for the NIH HIV research program. He works with the OAR Director to coordinate the NIH HIV/AIDS research agenda; directs the development of the scientific components of the NIH Strategic Plan for AIDS and AIDS-Related Research; participates in and convenes expert panels; and coordinates the development of the $3 billion NIH HIV research budget.
Ann M. Chahroudi, M.D., Ph.D., Emory University

Dr. Chahroudi is an Associate Professor of Pediatrics and Associate Division Chief for Basic/Translational Research in the Division of Pediatric Infectious Diseases as well as Associate Director for Clinical Affairs for the MD/PhD Program at the Emory University School of Medicine. Dr. Chahroudi serves as Medical Director of the Ryan White Part D funded pediatric/adolescent HIV program (the Ponce Family and Youth Clinic) of the Grady Health System Infectious Diseases Program. She is also the Director of the Center for Childhood Infections and Vaccines of Children's Healthcare of Atlanta and Emory University.
John Chin, Ph.D., Hunter College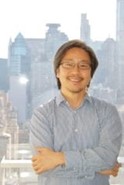 Dr. Chin's research focuses on urban health, immigrant communities and the role of community institutions in community planning and in the delivery of social and health services. He is also interested in how key community-based institutions in immigrant and minority communities shape community values and norms, particularly in relation to controversial or sensitive topics, like HIV.
Alex Compton, Ph.D., National Cancer Institute

Work in the Antiviral Immunity and Resistance Section, led by Alex Compton, Ph.D., is guided by integrative approaches combining experimental virology, cell biology, and evolutionary biology to reveal dynamic host-virus interactions important for public health. A focus is placed on mechanisms of host protection mediated by the cell-intrinsic innate immune response, as well as the strategies employed by HIV and emerging viruses to evade or overcome these immune barriers.
David C. Goff, M.D., Ph.D., National Heart, Lung, and Blood Institute

Dr. Goff is Director, Division of Cardiovascular Sciences, National Heart, Lung, and Blood Institute, National Institutes of Health. In this role, he leads a diverse team of scientists and administrators committed to turning discovery into cardiovascular health.
Grace John-Stewart, M.D., Ph.D., University of Washington

Dr. John-Stewart is a Professor in the Departments of Global Health, Medicine, Epidemiology and Pediatrics at the University of Washington. She co-directs the Center for Integrated Health of Women, Adolescents, and Children (Global WACh). Dr. John-Stewart's research is focused on improving global HIV treatment and prevention particularly among women, adolescents and children. She has received the Elizabeth Glaser Pediatric AIDS Foundation Scientist award and mentoring awards. Her current research includes collaborative clinical trials, molecular epidemiology and implementation science based primarily in Kenya. Dr. John-Stewart work has culminated in over 400 publications and includes mentorship of numerous pre- and post-doctoral trainees. She is committed to mentoring the next generation of research leaders.
Jen Kates, Ph.D., Kaiser Family Foundation

Dr. Kates is Senior Vice President and Director of Global Health & HIV Policy at the Henry J. Kaiser Family Foundation, where she oversees KFF's policy analysis and research focused on the U.S. government's role in global health and on the global and domestic HIV epidemics. Widely regarded as an expert in the field, she regularly publishes and presents on global health and HIV policy issues and is particularly known for her work analyzing donor government investments in global health; assessing and mapping the U.S. government's global health architecture, programs, and funding; and tracking and analyzing major U.S. HIV programs and financing, and key trends in the HIV epidemic, an area she has been working in for close to thirty years. She is currently the chair of the NIH Office of AIDS Research Advisory Council.
Kathryn Macapagal, Ph.D., Northwestern University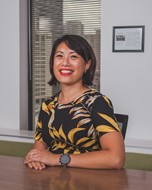 Dr. Macapagal is a Research Associate Professor of Medical Social Sciences and Interim Associate Director of the Institute for Sexual and Gender Minority Health and Wellbeing at Northwestern University. Her research focuses on sexual health and HIV prevention in sexual and gender minority youth. Within this area, her emphasis is on adolescent sexual minority males and PrEP, ethical issues in sexual health research, and the role of technology/social media in adolescent sexual health. Her work predominantly uses qualitative and technology- and internet-based research methods to investigate these areas.
Aliya Moreira, Harvard T.H. Chan School of Public Health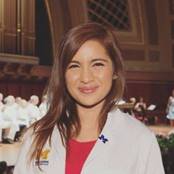 Aliya Moreira is a medical student at the University of Michigan Medical School and a master's degree candidate in public health at the Harvard T.H. Chan School of Public Health. She is interested in mental health issues for people with HIV and in particular, stigma among adolescents affected by HIV.
Brian Mustanski, Ph.D., Northwestern University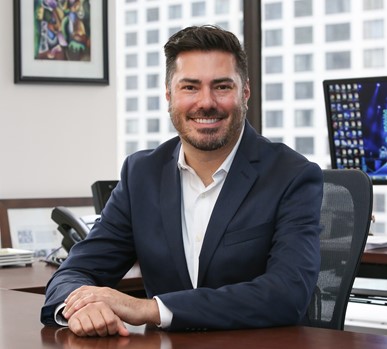 Dr. Mustanski is tenured Professor of Medical Social Sciences at Northwestern University, Founding Director of the Institute for Sexual and Gender Minority Health and Wellbeing, and Co-Director of the NIH Third Coast Center for AIDS Research (CFAR). He co-leads an initiative to support implementation science in the federal Ending the HIV Epidemic plan. His research focuses on the health and development of LGBTQ youth and the application of new media and technology to sexual health promotion and HIV prevention. Dr. Mustanski is a frequent advisor to federal agencies and other organizations on LGBTQ health and HIV prevention, including currently serving as an appointed member of the National Advisory Council on Minority Health and Health Disparities and the NIH Council of Councils Sexual and Gender Minority Research Working Group. NBC News selected him in 2017 from 1,600 nominees to their inaugural list of 30 changemakers and innovators making a positive difference in the LGBTQ community.
Anne Neilan, M.D., Ph.D., Massachusetts General Hospital

Dr. Neilan is an infectious disease physician at Massachusetts General Hospital and an Instructor at Harvard Medical School. Her research interests include the use of simulation modeling and cost-effectiveness analysis to inform care strategies for adolescents with HIV and at risk of HIV. She is also the Director of the Modeling Core for the Adolescent Medicine Trials Network for HIV/AIDS Interventions (ATN 161).
Irene Njuguna, MBChB, MSc, Ph.D., Kenyatta National Hospital

Dr. Irene Njuguna is a Research Scientist at Kenyatta National Hospital in Kenya and affiliate Assistant Professor at the University of Washington, Department of Global Health. Her interests are optimizing outcomes among children and adolescents living with HIV or affected by HIV. Over the past 10 years, she has been involved in multiple clinical trials on pediatric HIV vaccines, timing of HIV treatment initiation, incentivizing pediatric HIV testing and transitioning adolescents to adult care, as well as observational studies on adolescent mortality and neurodevelopment. She recently received an NIH K43 (Emerging Global Leader award) career development award to study the school environment and strategies to improve the school experience for adolescents living with HIV.
Mr. Harold J. Phillips, HHS Office of Infectious Disease and HIV/AIDS Policy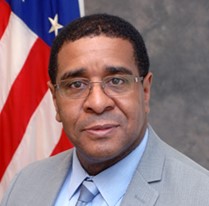 Harold J. Phillips works in the Office of HIV/AIDS and Infectious Disease Policy (OIDP), Office of Assistant Secretary for Health at the U.S. Department of Health and Human Services as the Senior HIV Advisor and Chief Operating Officer of Ending the HIV Epidemic: A Plan for America. In this position, he oversees the coordination of the initiative's activities, ensuring the best use of the science, data, and tools we now have available to end the HIV epidemic. He also works to ensure there is both community awareness and engagement in our efforts to End the HIV Epidemic.
Blanton Tolbert, Ph.D., Case Western University

Professor Tolbert's research focuses on understanding biochemical mechanisms by which HIV usurps cellular factors to regulate viral gene expression. In particular, research in his group endeavors to reveal fundamental insights into HIV RNA processing and to leverage the knowledge gained to identify novel antiviral targets.
David R. Wilson, Ph.D., Tribal Health Research Office
David R. Wilson, Ph.D., was appointed as the first Director of the Tribal Health Research Office (THRO) in January 2017. In this leadership role, Dr. Wilson brings together representatives from the NIH ICOs to leverage trans-NIH resources and build collaborations through the research portfolio to address tribal health concerns. He works to build a unified NIH presence with which to engage and ensure input from tribal leaders across the nation and aims to expand training opportunities for American Indian and Alaska Native communities.
A. Toni Young, Community Education Group

An experienced leader, A. Toni Young brings more than 25 years in developing and implementing social innovations in order to effectively meet the diverse needs of marginalized communities. In 1993, she founded, what is now called the Community Education Group (CEG) to address the epidemic of HIV/AIDS in Washington, DC. Serving as the Chief Executive Officer, Ms. Young has been successful in her fight against the HIV/AIDS epidemic by delivering strategic, creative and cost-effective outcomes including building local and national coalitions, developing a returning citizens program that trained and hired returning citizens to be local case managers and testers; and creating a tablet-based enrollment form linking real-time local Medicaid and Medicare data and services.
This page last reviewed on December 15, 2020