Letters from the Director: Remembering Timothy Ray Brown: A Champion for HIV Cure Research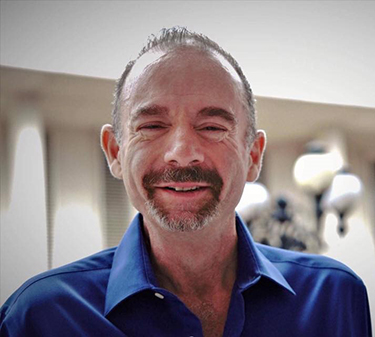 On September 29, 2020, the HIV and AIDS community lost a cherished advocate and champion for HIV cure research, Timothy Ray Brown (the "Berlin Patient"), who passed away after a courageous battle with acute myeloid leukemia (AML). Mr. Brown was widely recognized for being the first person to be cured of HIV and for inspiring scientists and communities worldwide to develop and participate in the HIV cure agenda. 
The "Berlin Patient" is one of the most studied cases in the HIV epidemic's history. The story began in 1995, when Mr. Brown was a student in Berlin and was diagnosed with HIV. While his infection was successfully controlled with antiretroviral therapy (ART), his health trajectory took a dramatic turn in 2006, unrelated to HIV, when he was diagnosed with AML.
In 2007, Mr. Brown underwent a procedure to treat the AML known as an allogeneic stem cell transplant (bone marrow transplant). Stem cells were transplanted from a donor who had a genetic mutation of the CCR5 gene (CCR5-delta-32), which makes the body resistant to HIV. On the day of the transplant, ART was discontinued. While Mr. Brown thrived for a short period of time, his AML rebounded later that year, leading to a second transplant with the same donor in 2008. Throughout this time, he continued to receive tests for signs of HIV.
Over three years after his initial transplant, despite discontinuing ART, researchers could not detect HIV in Mr. Brown's blood or in numerous biopsies. Levels of HIV-specific antibodies in his blood also declined, suggesting that functional HIV had been eliminated from his body. In March 2008, the cure of the Berlin Patient was announced at the Conference on Retroviruses and Opportunistic Infections.
While Mr. Brown's HIV cure was widely discussed by scientists, he was reluctant to go public at first and was known only as the "Berlin Patient." In 2010, he decided to dedicate his life to support HIV cure research and then went public with his name. Ever since, he advocated to ensure that HIV cure stayed on the political and scientific agenda, participating in countless media interviews, speaking engagements, conferences, and research, and participating in these NIH-funded studies:
During visits to prominent HIV/AIDS institutions, Mr. Brown energized and brought hope to the HIV cure research community, scientists, students, and people with HIV.
In 2012, Mr. Brown launched the Timothy Ray Brown Foundation to work on HIV cures and vaccinations. He also inspired the establishment of IciStem, a collaborative project to guide and investigate the potential for HIV cure by stem cell transplantation. The IciStem research consortium registers stem cell donors with the rare CCR5delta32 mutation and is the largest program to investigate HIV cure following stem cell transplantation. The program has identified more than 22,000 donors with the CCR5 gene defect and 39 individuals with HIV, who are registered, have received a transplant.
Progress with cure research continues. In 2019, a second man, Adam Castillejo (the "London Patient") diagnosed with Hodgkin's lymphoma, was declared to be virus-free after receiving the same bone marrow transplant procedure as Mr. Brown. Another individual, recognized as the "Brazil Patient," was treated with a powerful, novel drug combination. Both individuals remain virus-free.
While the bone marrow transplant procedure shows promising results for HIV cure, this procedure cannot be adopted as a routine approach for treating HIV infection as transplants carry significant safety risks and would be too difficult to roll out globally to cure the millions of people with HIV, including those in low-resource settings. Nonetheless, results show that an HIV cure is possible and pave the way for new research to seek a similar result without the risks. The NIH is committed to this research and to addressing these HIV cure research challenges:
Developing safe methods for gene therapy research.
Identification of viral reservoirs and "sanctuaries" (cells and body sites where the virus persists even under treatment). 
Achieving a functional cure (sustained ART-free viral remission) by developing safe, effective, and affordable widespread treatments. 
The NIH supports studies to develop novel approaches and treatments to address these challenges, and in 2020 supported 241 individual research projects focused on HIV cure with a total investment of over $130,000,000.
One example is the Martin Delaney Collaboratories for HIV Cure Research, the NIH flagship program on HIV cure research, launched in 2011. It is designed to foster dynamic, multidisciplinary collaborations between basic, applied, and clinical researchers studying HIV persistence and developing potential curative strategies. In 2019, in collaboration with the Bill & Melinda Gates Foundation, NIH launched another hallmark initiative to accelerate HIV cure research, with the goal of developing affordable, gene-based cures for sickle cell disease and HIV that can be made available on a global scale. 
With gratitude, we honor Timothy Ray Brown for speaking out to inspire scientific collaboration and for his unwavering commitment to the HIV cure agenda. Although his passing is a great loss, his impact on HIV cure research is long-lasting, and he will long be remembered as a champion for advancing scientific discoveries that will lead to an HIV cure. 
To learn more about Mr. Brown's case, please see the Long-Term Control of HIV by CCR5 Delta32/Delta32 Stem-Cell Transplantation. For information about the NIH Office of AIDS Research and commitment to ending the HIV pandemic, visit the FY 2021-2025 NIH Strategic Plan for HIV and HIV-Related Research. 
Maureen M. Goodenow, Ph.D.
Associate Director for AIDS Research and
Director, Office of AIDS Research
National Institutes of Health
This page last reviewed on October 3, 2023