Letters from the Director: Long-Acting Injectable Highly Effective for HIV Prevention in Cisgender Men and Transgender Women Who Have Sex with Men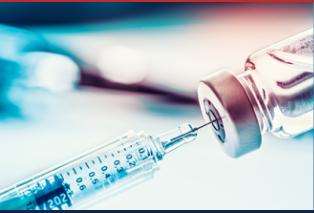 On Monday, May 18, coinciding with HIV Vaccine Awareness Day, the HIV Prevention Trials Network (HPTN) and the National Institute of Allergy and Infectious Diseases (NIAID) announced exciting research news. The results from HPTN 083, a global HIV prevention study, jointly funded by NIAID and ViiV Healthcare, showed that an investigational long-acting form of the injectable HIV drug cabotegravir is highly effective for the prevention of HIV infection in cisgender men and transgender women who have sex with men. Study medications were provided by ViiV Healthcare and Gilead Sciences, Inc. Notably, this is the first time that a large clinical trial has shown a systemic, long-acting form of HIV prevention to be highly effective.
The study compared the safety and efficacy of long-acting injectable cabotegravir to daily oral pills (Truvada) for pre-exposure prophylaxis (PrEP). PrEP is a strategy in which healthy people use one or more antiretroviral drugs to reduce their risk of getting HIV. During its planned review of the study data, an independent Data and Safety Monitoring Board (DSMB) determined that the long-acting drug was highly effective in the study population, and subsequently recommended that investigators discontinue that arm of the study. Originally, the study was expected to continue until 2021.
A companion study, HPTN 084, comparing the efficacy and safety of cabotegravir to daily oral Truvada, for HIV prevention among women in sub-Saharan Africa is still underway, and a DSMB review is scheduled for November 2020.
The HPTN 083 outcome enhances the toolkit of prevention options for HIV. Currently, the only FDA-approved PrEP is in the form of a daily oral pill. While pills are effective, daily adherence can pose lifestyle challenges for some people. A long-acting alternative may be more desirable and manageable for some individuals.
We applaud the rigorous work of the HPTN that has led to this great outcome for HIV prevention. The HPTN is a collaborative clinical trials endeavor that is co-funded by several institutes of the National Institutes of Health (NIH): The National Institute of Allergy and Infectious Diseases, National Institute of Mental Health, and National Institute on Drug Abuse. To learn more, visit the HIV Prevention Trials Network. For more information on HPTN 083 and HPTN 084 visit Clinical Trials.gov and use these identifiers NCT02720094 and NCT03164564, respectively.
Maureen M. Goodenow, Ph.D.
Associate Director for AIDS Research and
Director, Office of AIDS Research
National Institutes of Health
This page last reviewed on November 3, 2022